Construction and repair of water shut-off in Montreal
We do water shut-off work for sewer connections and drinking water inlet connections. Whether it is for a new installation or a repair, we are at your service.
In case of a broken or damaged pipe, do not hesitate to contact us. We can move in all Montreal and its surroundings. We always work in compliance with municipal regulations.
Professionals in water and sewer work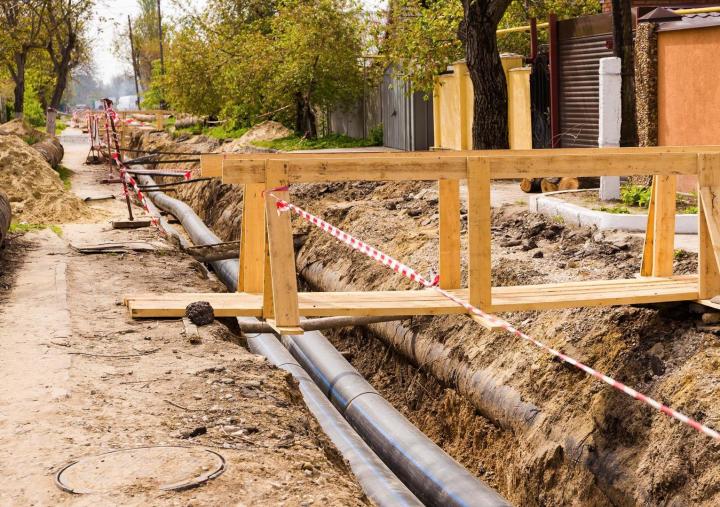 Our services
Water shut-off and water inlet connection work
Plumbing and piping
Waterproofing of foundations
Installation and repair of French drains
Sewer replacement and repair
Sprinkler work
Our pluses
Experience
Know-how
Quality of services
Speed of work
Excellent quality-price ratio
We Serve
Montreal and the surroundings
Intervention of a qualified team for your water shut-off work
We have more than 30 years of experience in water shut-off and sewer replacement work. We are licensed by the RBQ and we stand out for the speed and quality of our work.
Moreover, we have modern and adapted equipment, allowing us to work on sites of all sizes. Soliciting our team is also a guarantee of a good quality-price ratio.
We also offer you our know-how for sprinkler, plumbing and piping work, as well as the installation and repair of French drains.
We are experienced and well equipped to do quality work.