Plumbers specializing in sprinkler work in Montreal
We are at your service for your sprinkler work in Montreal and surrounding areas. Would you like to have an automatic sprinkler system installed on a new building? Is one of your existing sprinklers not working properly? Call on our plumbers to install or repair your system. Offering a turnkey service, we undertake all installation and repair work on sprinkler systems. Our expertise allows us to work on residential and commercial buildings.
We can install or repair sprinklers on all types of buildings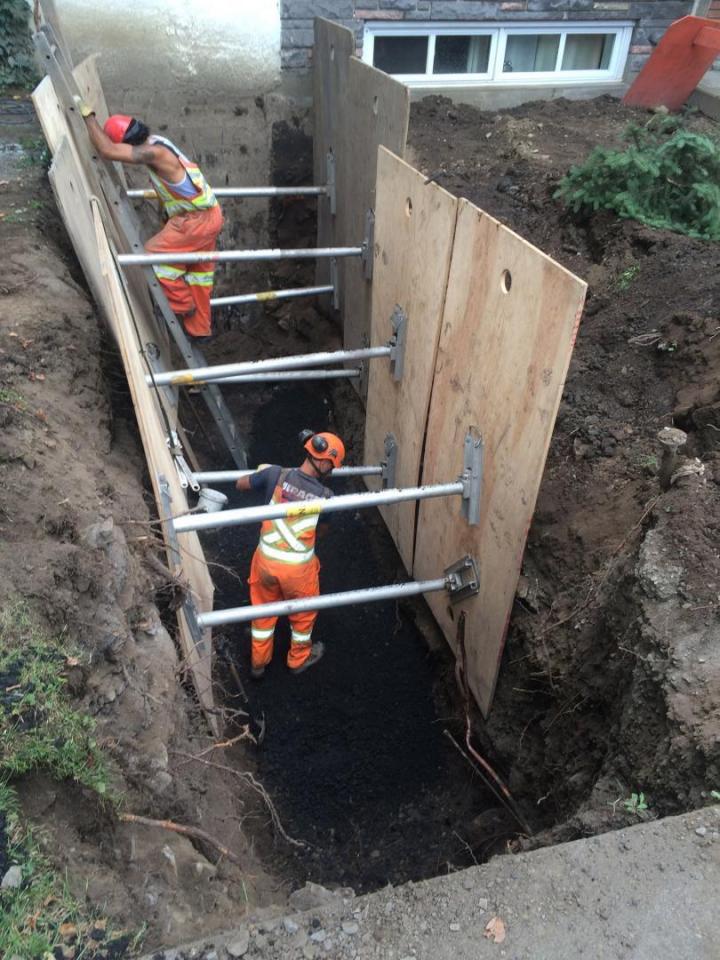 Our services
Water shut-off and water inlet connection work
Plumbing and piping
Waterproofing of foundations
Installation and repair of French drains
Sewer replacement and repair
Sprinkler work
Our pluses
Experience
Know-how
Quality of services
Speed of work
Excellent quality-price ratio
We Serve
Montreal and the surroundings
For a sprinkler system perfectly adapted to your needs
Demand the best solution for your sprinkler work. Specialized in fire protection, we are the professionals you need to help you in this project. After the preliminary studies, we design and validate all the plans for your sprinkler system. Count on us to provide you with an installation perfectly adapted to your building's configuration. We also offer our services for other work such as sewer replacement, installation, or repair of French drains, piping and plumbing work and water shut-off.
Count on us for the installation of an automatic sprinkler system in accordance with the configurations of your building in Montreal